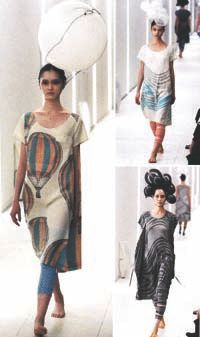 Tokyo-based mintdesigns are among my most-loved Japanese designers.
They're best known for their gorgeous, vibrant prints. These images are from one of my favourite collections: Spring/Summer 2008.
Love love the hot air balloons! You can see more current work on their
website
and
webshop
. (Unfortunately, you must live in Japan to order from the online shop).