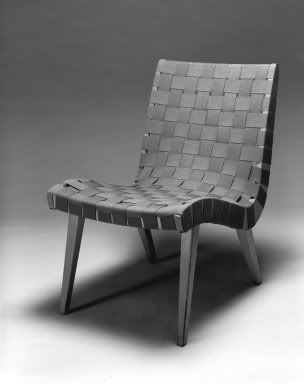 I had seen this Jens Risom chair before, but didn't know much about it until I happened upon an article about the most influential mid-century modern designers.
What's amazing about this chair is that it was constructed with surplus military webbing! Because it was produced under wartime materials mandates during WWII (aforementioned webbing and birch wood were among the few materials available), it was one of the only pieces of modern furniture available at that time.
Although the chair is no longer available with the surplus webbing (a pair of the originals was recently auctioned off in NY for more than $5000), a
modern version
is available with updated materials.
Love this photo: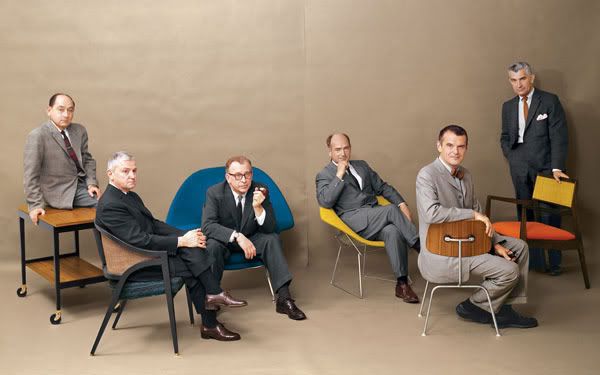 George Nelson, Edward Wormley, Eero Saarinen, Harry Bertoia, Charles Eames and Jens Risom Playboy Magazine, July 1961.