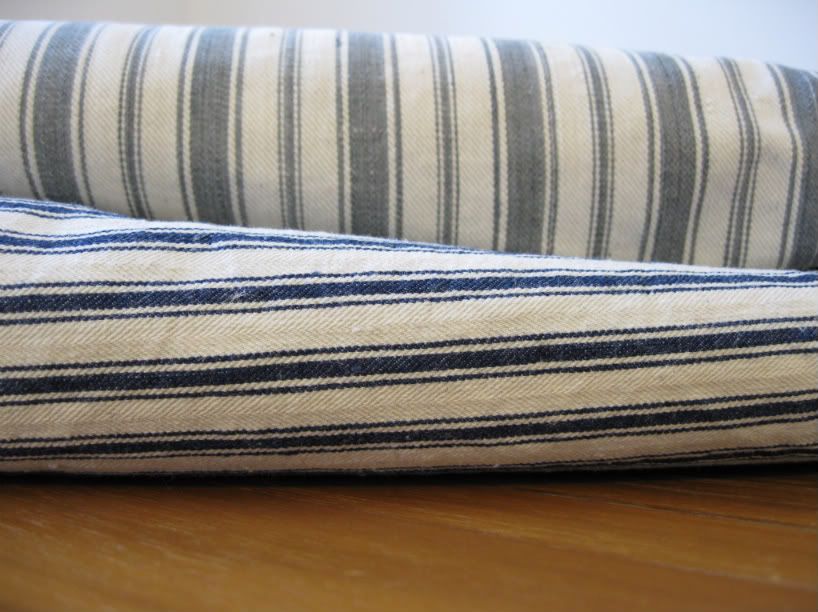 I've always loved vintage ticking fabric, but haven't used it on a bag until now.
Ticking was originally used to cover matresses and feather pillows. The heavy, closely woven fabric was used to prevent feathers, hay (or whatever else) from poking out between the threads.
Ticking is easily recognizable by its stripe print, most commonly a blue stripe on a white backing. It's a great material for lightweight summer bags.
This is the 'adelaide' bag: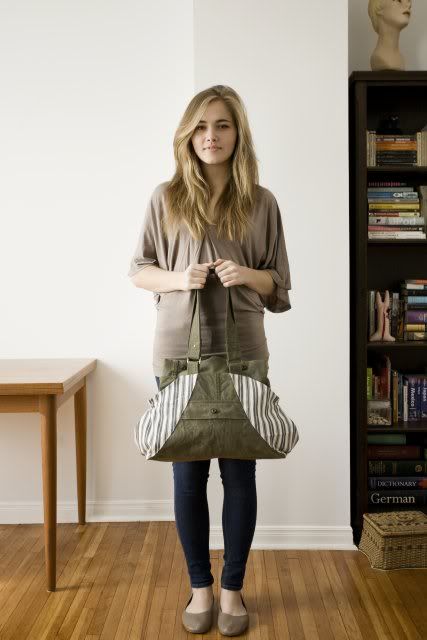 and the 'clementine' clutch (with brown/red leather)
See more on the
main site
, and in our
online shop
!